Oferta Académica
No hay ofertas registradas en esta institución
UNIVERSITÀ DEGLI STUDI DI UDINE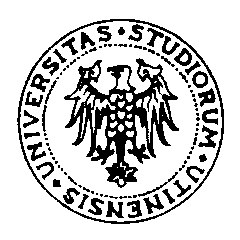 Visite nuestra web
The University of Udine was founded in 1978 as part of the reconstruction plan of Friuli after the earthquake in 1976. Its aim was to provide the Friulian community with an independent centre for advanced training in cultural and scientific studies. The University currently has 10 faculties in: Agriculture, Economics, Engineering, Law, Modern Languages, Educational Sciences, Humanities, Medicine and Surgery, Veterinary Medicine and Mathematical, Physical and Natural Sciences.
The University is actively involved in student and staff exchange projects with universities within the EU and is currently engaged in close collaboration with several universities from Eastern Europe and other non-EU countries. Moreover the University participates in many research projects at national and international level. The present number of students enrolled at the University is approx. 17000.
The University of Udine prides itself on providing various fields of intervention which include higher education, research and technology transfer, interaction with the local area and internationalisation. All these operations result in a reciprocal flow of knowledge, experiences and projects. The continuous growth of the University of Udine is in harmony with the multiplicity of ideas, initiatives and partnerships that through exchanges and enrichment have generated a unique model of education, research and knowledge transfer.